Grab Top Accessories at Mossy Volkswagen
After you invest in a Volkswagen, it's easy to find new places to go and new adventures to tackle. As you do, your Volkswagen can grow with you. The robust range of accessories available from Mossy Volkswagen helps ensure your vehicle is well-equipped for all journeys.
Our Offerings Include All Major Accessory Categories
The accessories portal on our website helps you look at all available options based on your Volkswagen model, or you can browse categories based on your needs and wants. Sport and design lets you outfit your Volkswagen with added trim, including spoilers, exhaust tips, valve stems, and more specialty items designed to customize your ride. Unique wheels and wheel accessories are also available for next-level style. Car care is dedicated to providing you with the tools you need to achieve a custom clean and ideal protection for your vehicle at home. For communication, we are ready with phone cables, CD and DVD players and adapters for your equipment.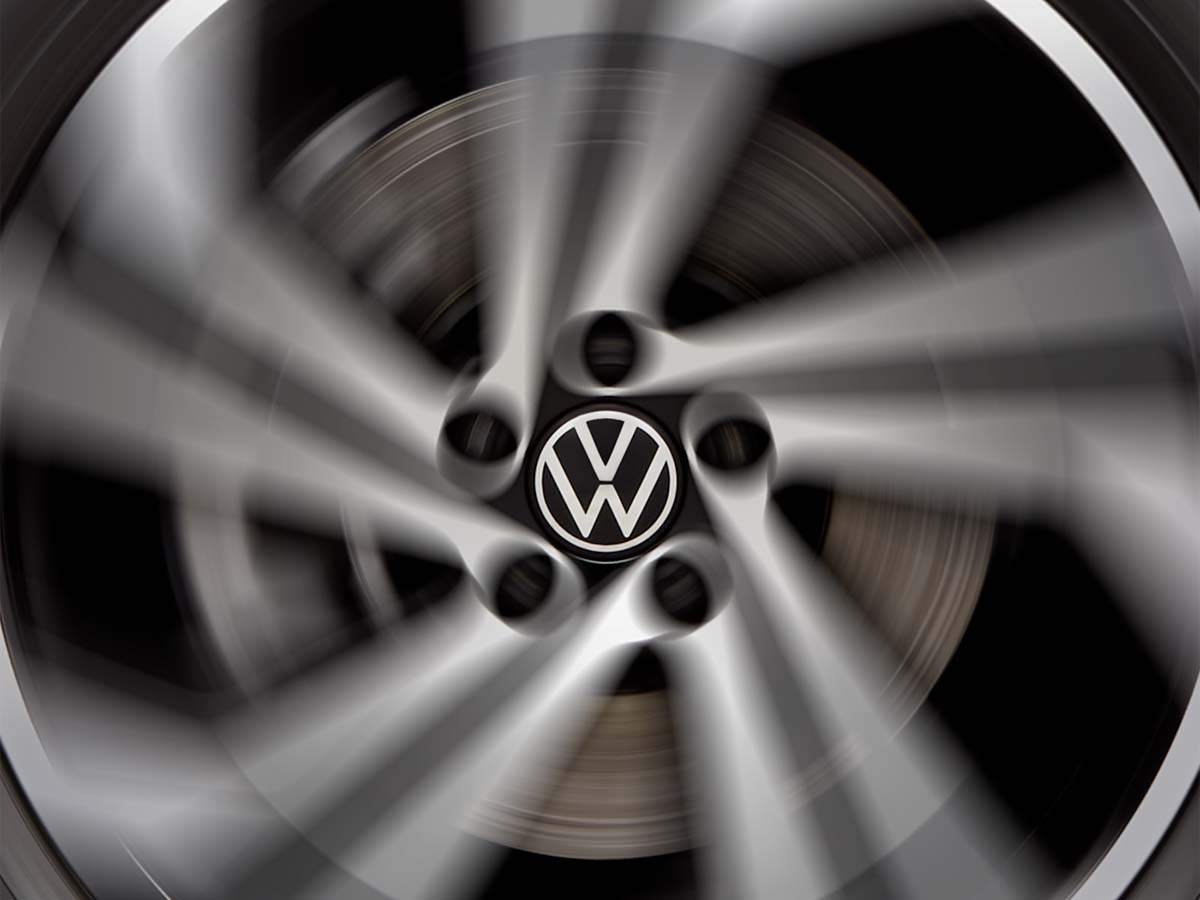 Wheel Accessories
If you've been interested in getting a new set of rims for your vehicle, check out the OEM wheels we carry in our accessories department. Not only do these wheels look great, but they are high in quality and designed to fit your vehicle; come check out our extensive stock!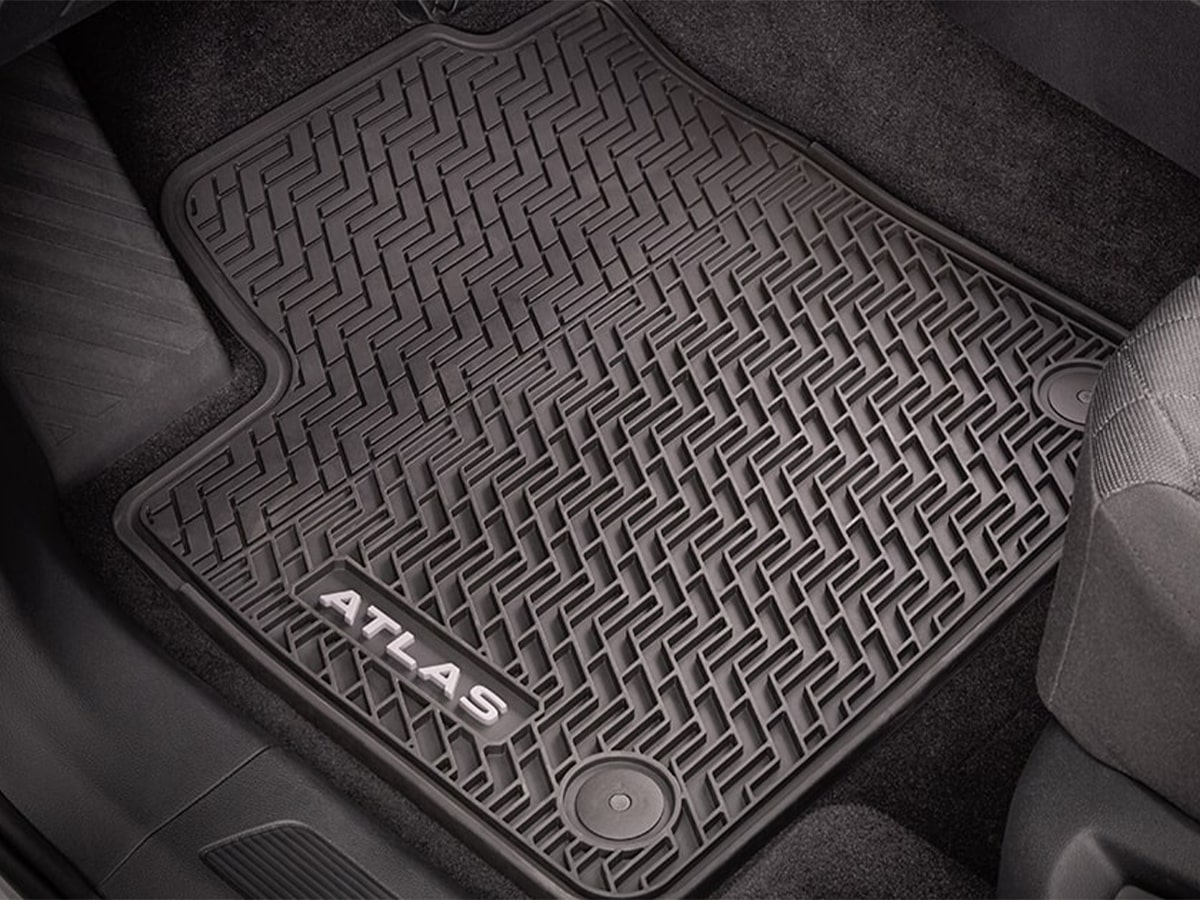 Comfort and Protection
Keeping your vehicle protected is easy with accessories like all-weather floor mats, trunk liners, car covers, and more; you can also stay comfortable with a variety of comfort accessories. We have these accessories in stock and can help you pick the ones that are right for you!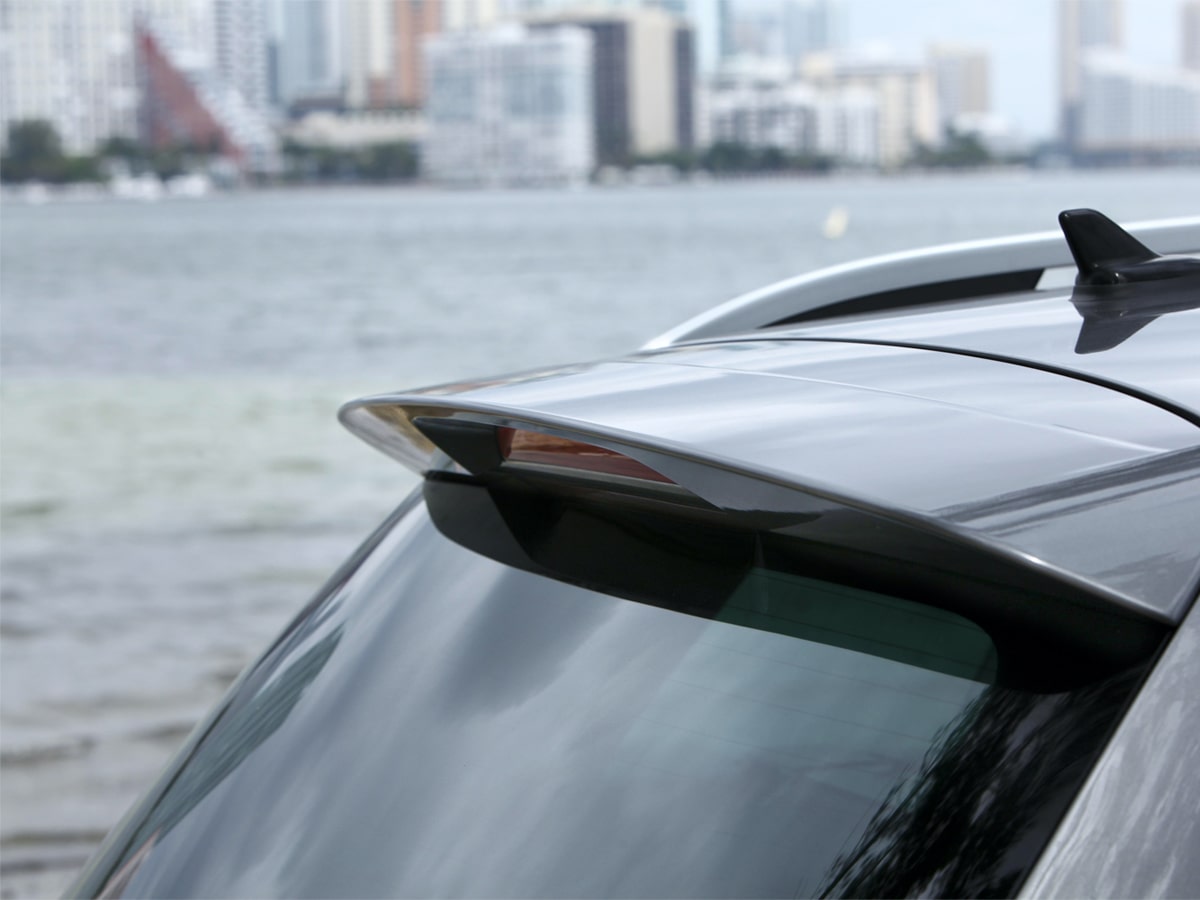 Style and Design
Whether you're interested in outfitting your car with a sleek spoiler or you want to add extra exterior trim to accentuate your vehicle's already impressive looks, come by our accessories department! Our experts can help you figure out how to make your vehicle look its best.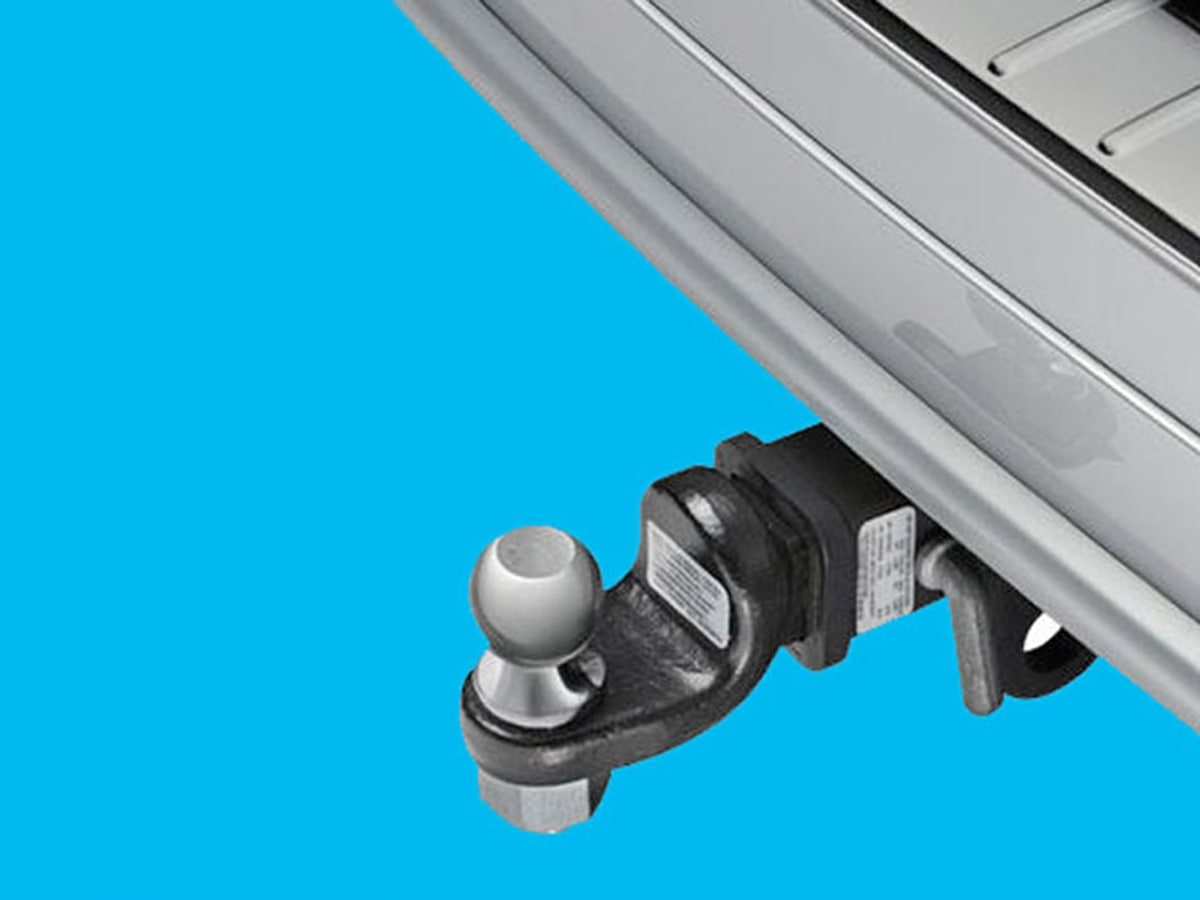 Utility
Making the most out of your vehicle is easier with utility accessories! With rooftop carriers and other accessories, you can make your vehicle provide even better service.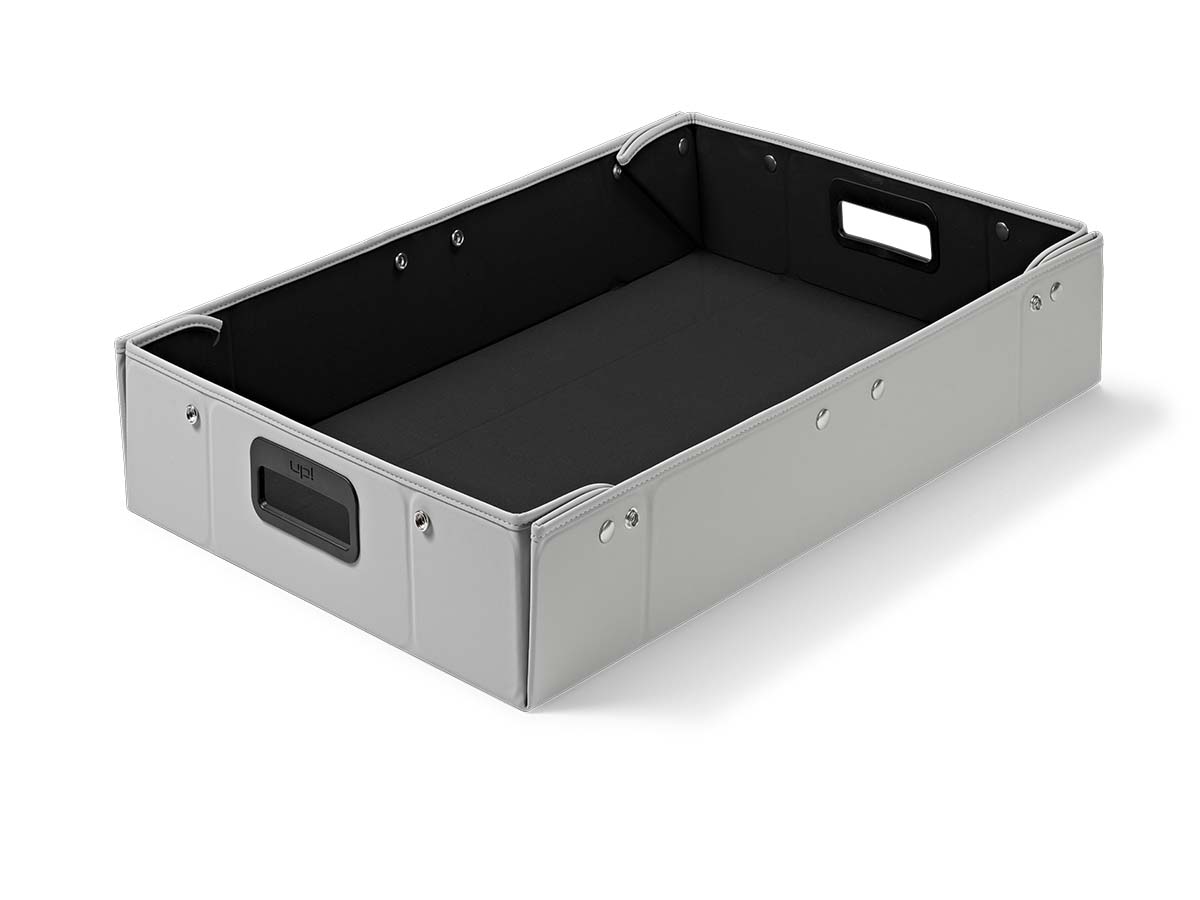 Storage
Storing cargo can be difficult on its own, but we have a number of accessories that can make it easier. Whether you're looking to extend your storage capacity or organize your cargo area, you can find what you need in our well-stocked accessories department.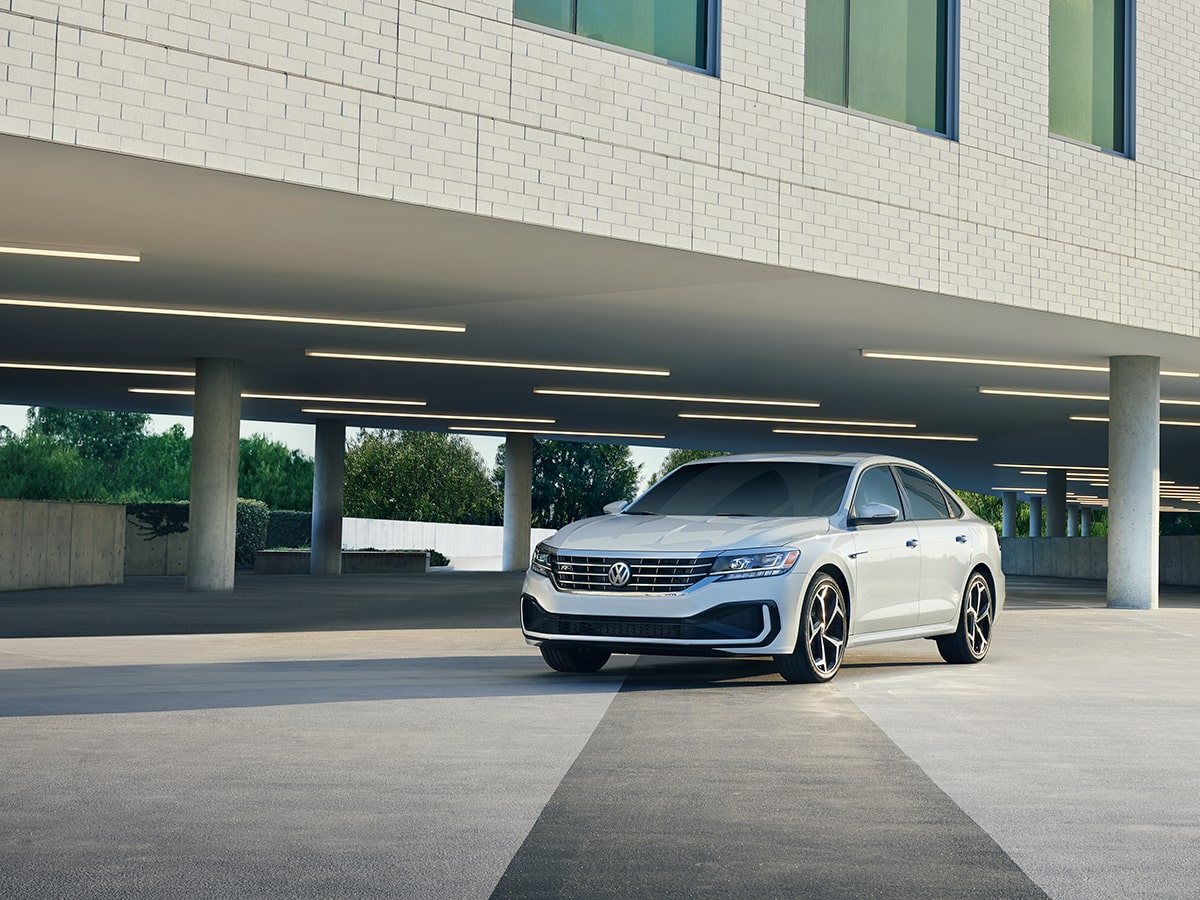 Performance
Whether you're looking to outfit your vehicle with an improved exhaust system or are interested in any other type of performance-enhancing accessory, come to our accessories department. Our experts will help you find exactly what you need.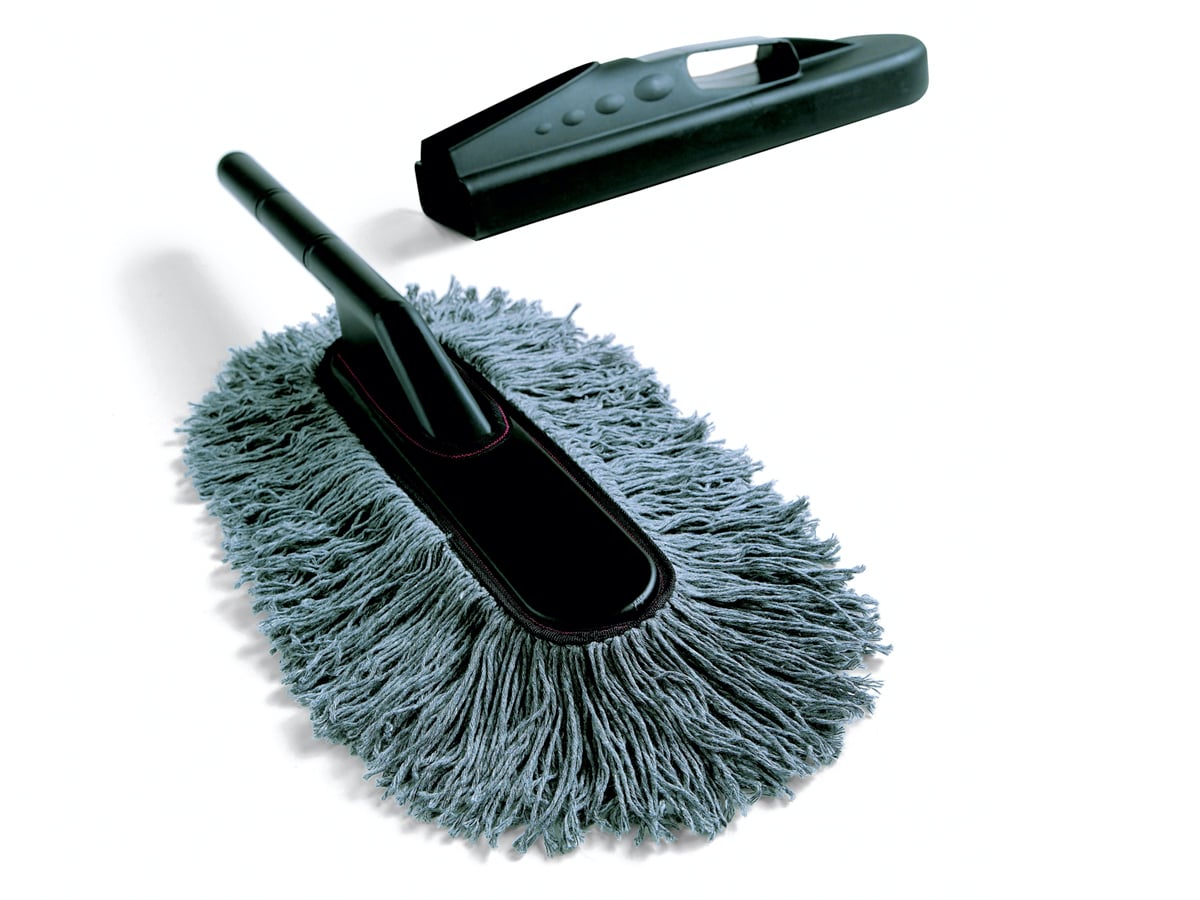 Car Care
Taking good care of your vehicle is easier with car care accessories. Our accessories department is well-stocked with car care tools and chemicals to help you keep your vehicle clean and protected.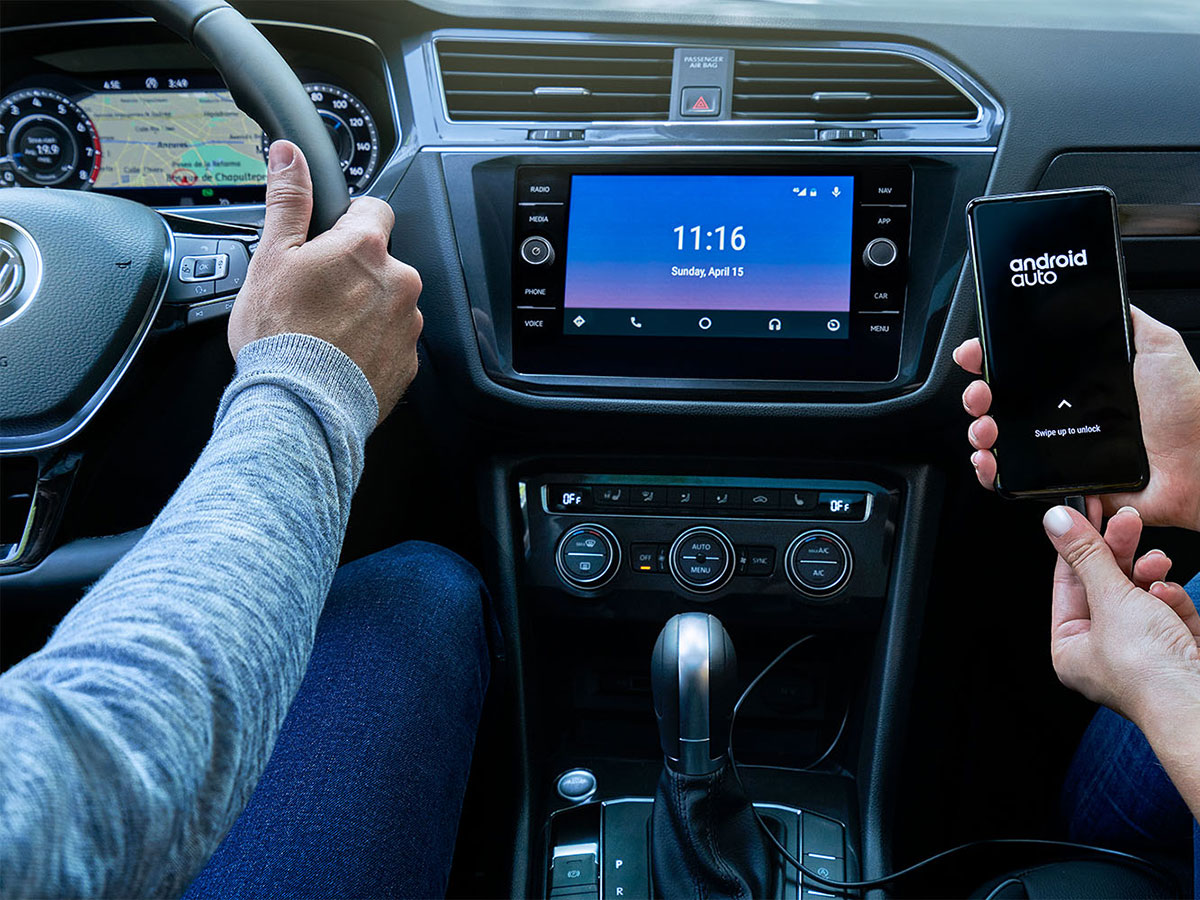 Electronics
We are proud to stock a huge variety of electronic upgrades in our accessories department, ranging from audio upgrades to auto-dimming rearview mirrors. Browse our selection or talk to one of our experts to figure out what's best for you.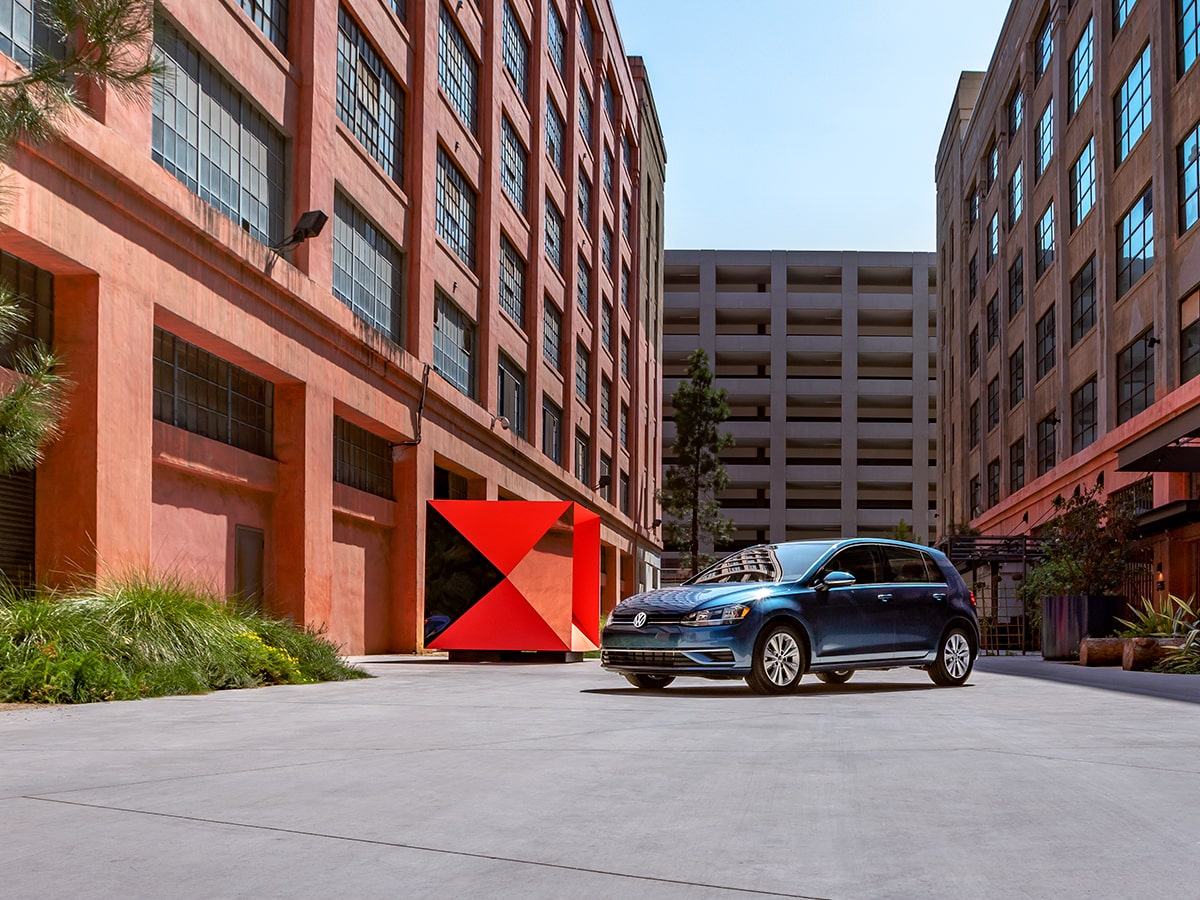 Make Your Volkswagen Fit Your Needs
Comfort and protection provides an opportunity to embrace Volkswagen branding with custom mats, flaps and liners designed to protect your vehicle with a bit of character. You can also stock up with essentials via a first aid kit and road emergency package. Transport includes all the necessities for big outdoor adventures and vacations, including roof racks, bike racks, cargo organizers, and tow hitches. Whether you are hitting the road for a weekend getaway or a month-long journey, we have you covered.
Why Should I Choose Volkswagen OEM Car Accessories?
By opting for genuine Volkswagen accessories for sale in Escondido, CA, you are guaranteed full compatibility with your vehicle. When a Volkswagen component is designed, the design and engineering teams enjoy full access to all vehicle specifications. Whether you invest in a roof rack or a DVD player, the item is going to be a perfect fit and a quality investment. Many certified Volkswagen accessories also feature unique warranties and guarantees you will not find with one-size-fits-all components.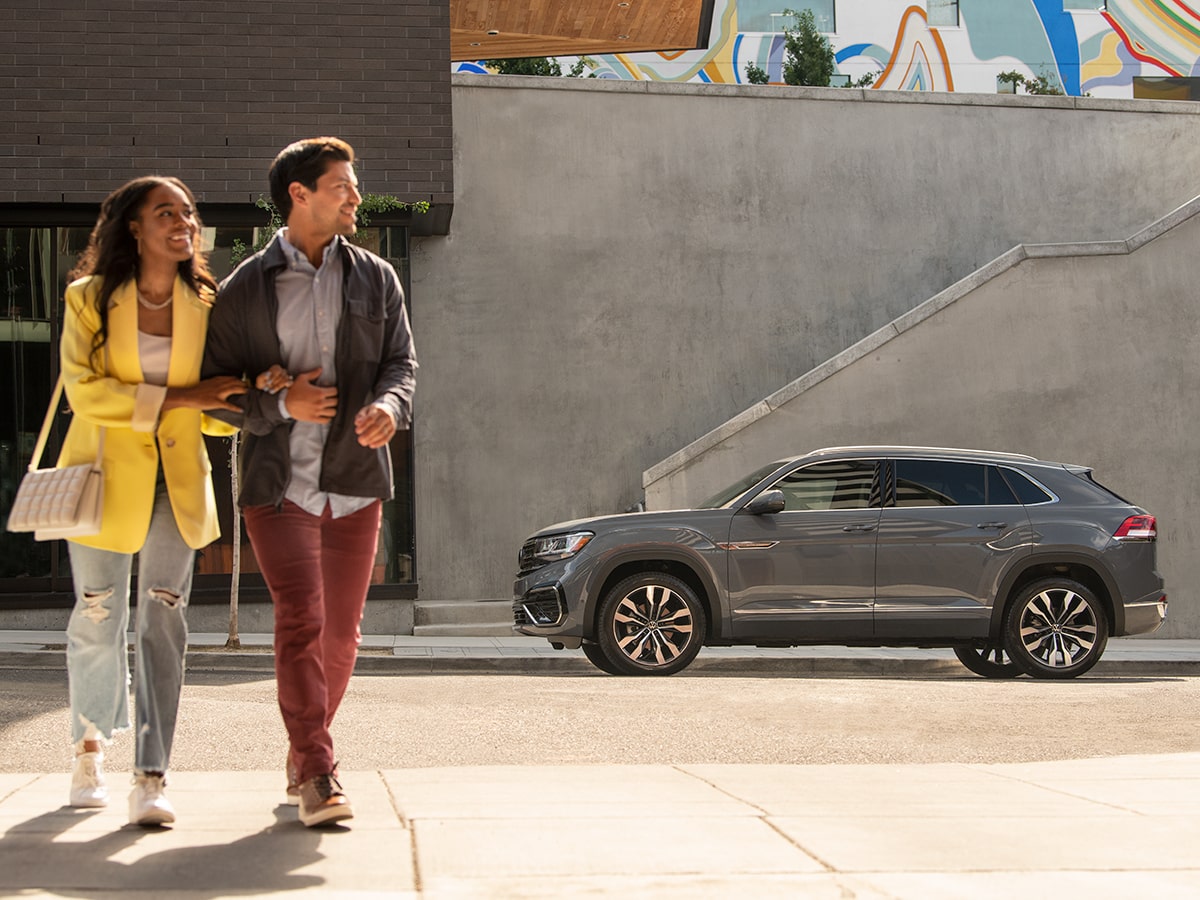 Certified Service at Mossy Volkswagen in Escondido, CA
Browsing our accessory web portal provides the opportunity to review product prices and the cost of installation at our service center. At Mossy Volkswagen, our certified technicians receive continuing education in the latest Volkswagen technology and are ready to help with routine jobs, such as accessory installation, or preventative care like oil changes. We can also tackle complex automotive issues should they arise. When you use our service center, you receive expert service and original equipment manufacturer, or OEM, replacement parts and OEM Volkswagen accessories to ensure an enjoyable motoring experience now and for many miles to come. Stop by our service center today!
Complimentary Amenities
Mossy Volkswagen is here to help VW drivers get the most out of their vehicles with certified Volkswagen services. We operate a Volkswagen service department with certified technicians, genuine OEM parts, and VW Service Xpress services. To schedule a service appointment, visit our online scheduling page at your convenience.
State-of-the-art Facilities & Equipment
Free Wifi
Certified Technicians
All Makes and Models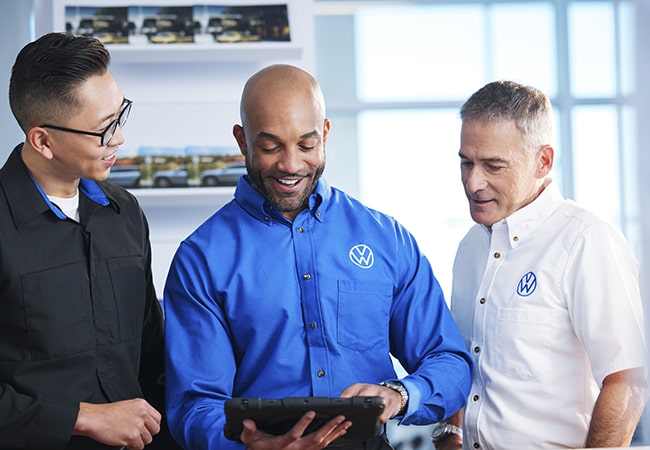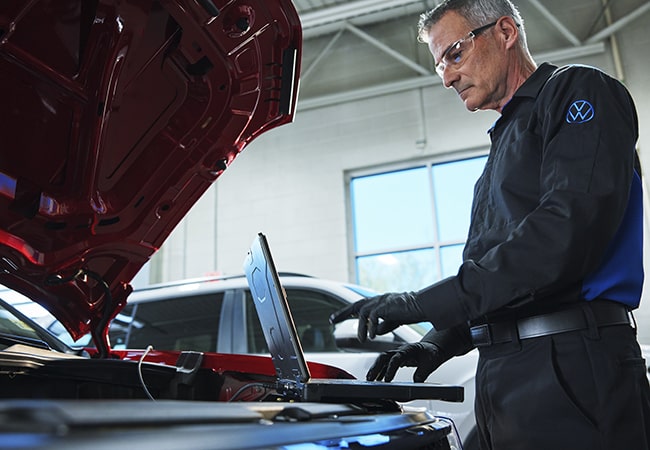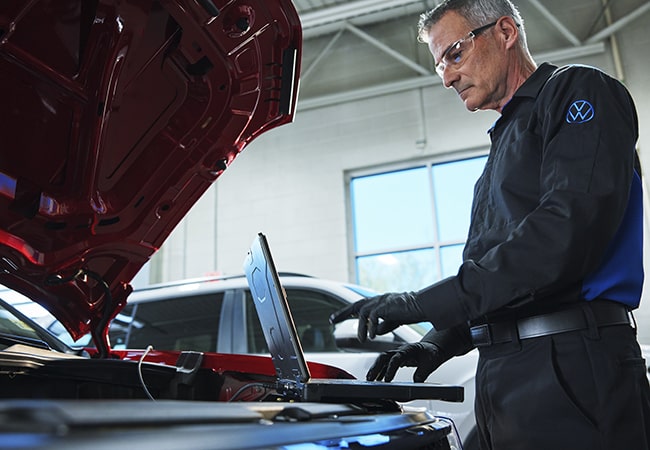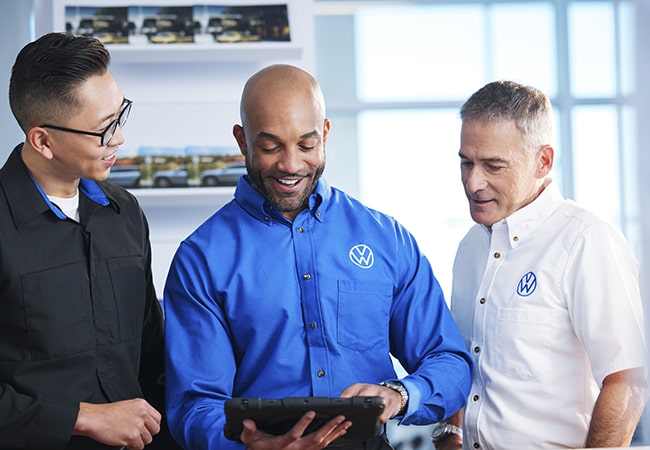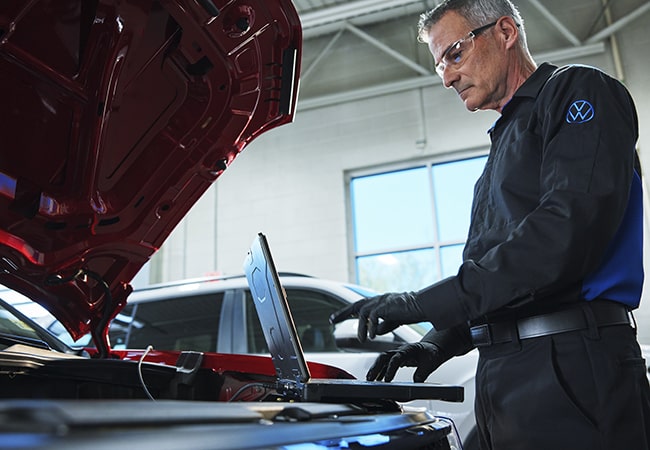 Mossy Volkswagen Escondido

1695 Auto Park Way S.
Escondido, CA 92025