Come to Mossy Volkswagen in Escondido, CA for Volkswagen Recall Service
Volkswagen vehicles are renowned for their impressive quality, safety, and precision of design. However, even high-quality VW models may experience a recall on occasion. If there is a recall for your VW model, we invite you to come to Mossy Volkswagen, serving San Marcos and Rancho Santa Fe. We are proud to provide service for recalls and service campaigns at no cost to you. Find out more on this page, and then come to Mossy Volkswagen for recall service.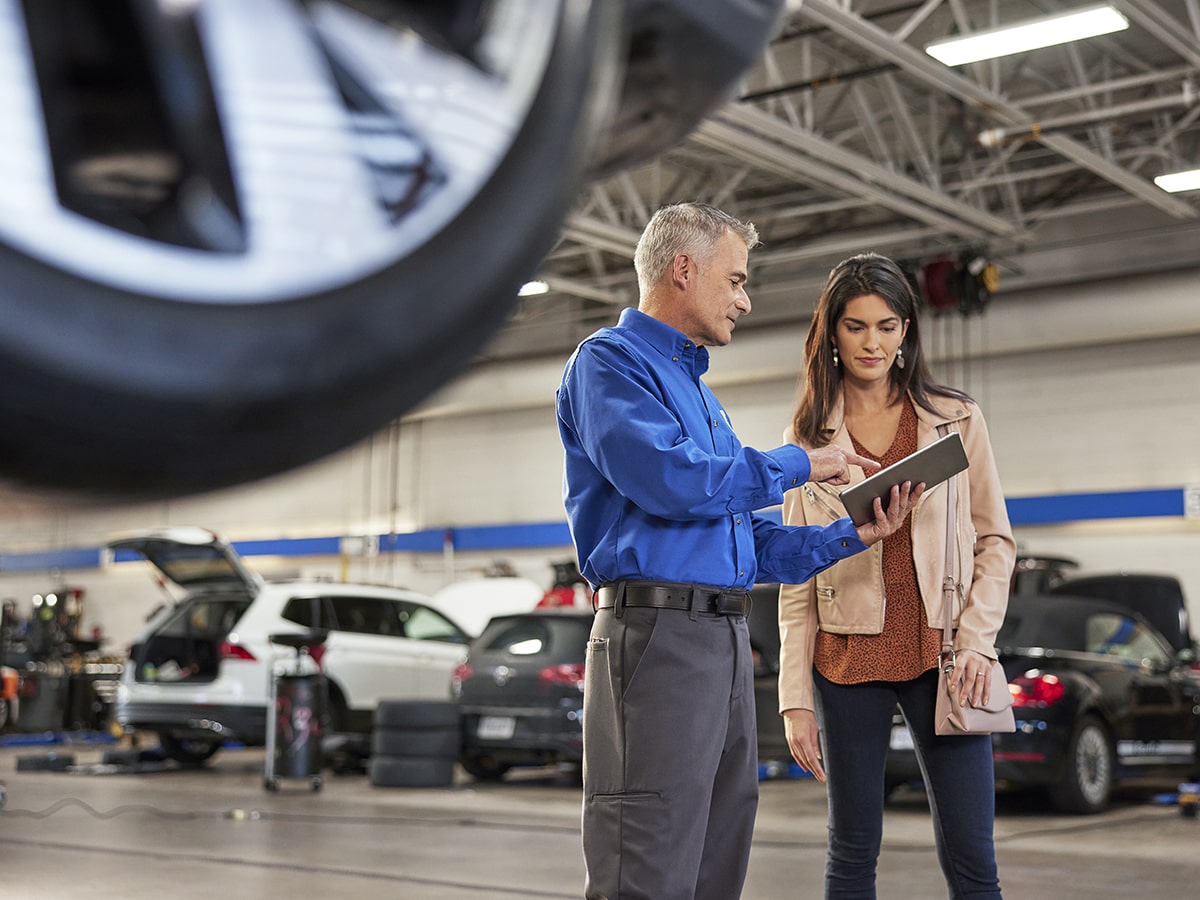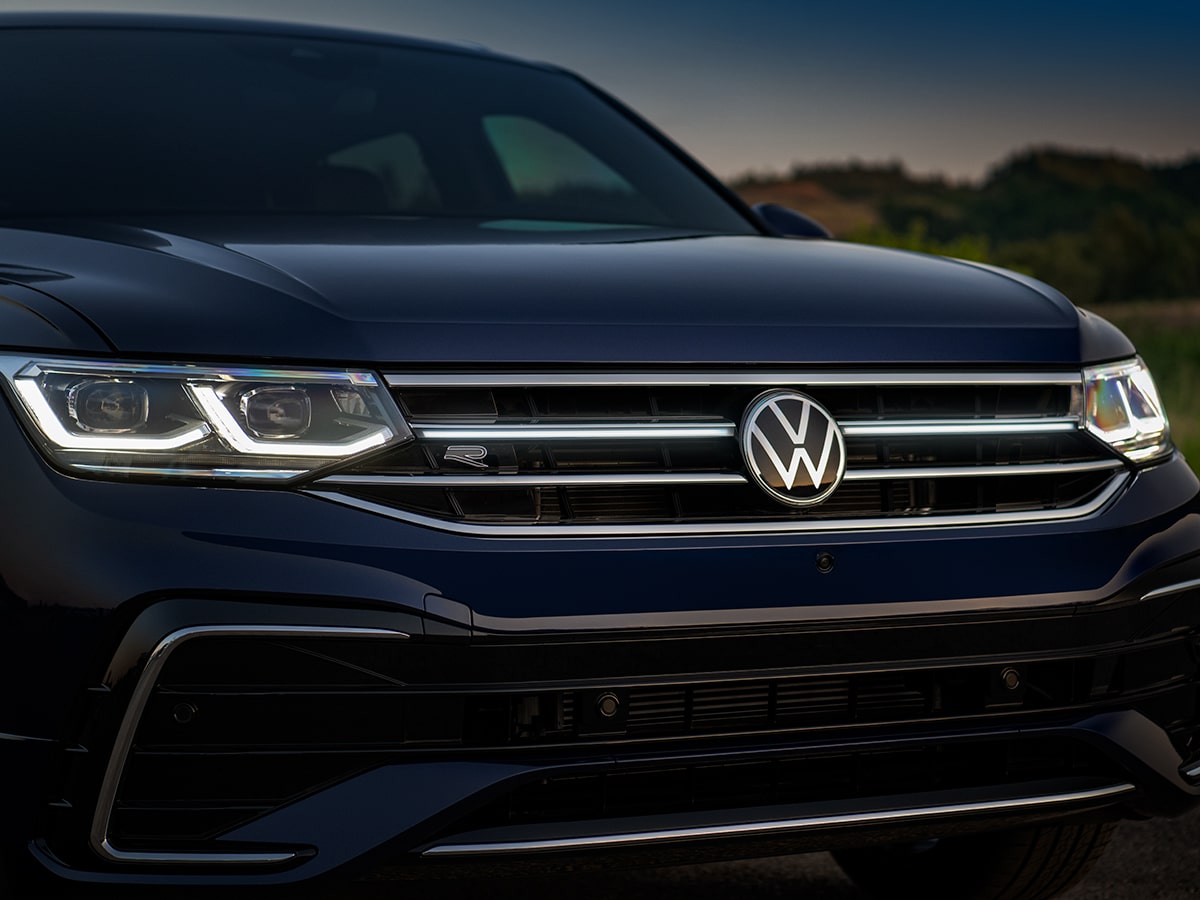 Volkswagen Safety Recalls vs. Volkswagen Service Campaigns
There are two main recall categories that Volkswagen uses. A safety recall means that a factory defect has been discovered in certain VW models and that this defect may negatively affect your safety or cause your VW not to comply with Federal Motor Vehicle Safety Standards.
A service campaign also means that your vehicle may have a factory defect; however, this defect is not related to safety. It may be due to customer satisfaction issues, emissions, or something else.
How Will I Know if My Volkswagen Has a Recall or a Service Campaign?
If there is a recall or a service campaign for your vehicle, you will receive an official notification from Volkswagen. However, if you think you may have missed a notice for a recall, you can use our search tool. Simply enter your VIN, and we will look through recalls going back decades.
Why Choose Mossy Volkswagen for Recall Service Near Valley Center and Vista, CA?
Of course, the fact that we perform service for safety recalls, and service campaigns free of charge is one major draw to Mossy Volkswagen, but we offer so much more. Our technicians are skilled experts who have been trained and certified in VW service, so you can trust them to do what is needed to make your VW better than ever. With OEM parts, a state-of-the-art service center, and the latest and best tools, Mossy Volkswagen is the place to be for all VW services.
Schedule Recall or Service Campaign Maintenance at Mossy Volkswagen
If you discover a safety recall or a service campaign for your VW model, scheduling your appointment with us is easy. You can give us a call or use our online service scheduler to find the day and time that work best for you. For your scheduling convenience, our service center is open Monday through Friday from 8:00 am until 5:00 pm, and Saturday from 8:00 am until 4:00 pm. We look forward to seeing you soon!
Complimentary Amenities
Mossy Volkswagen is here to help VW drivers get the most out of their vehicles with certified Volkswagen services. We operate a Volkswagen service department with certified technicians, genuine OEM parts, and VW Service Xpress services. To schedule a service appointment, visit our online scheduling page at your convenience.
State-of-the-art Facilities & Equipment
Free Wifi
Certified Technicians
All Makes and Models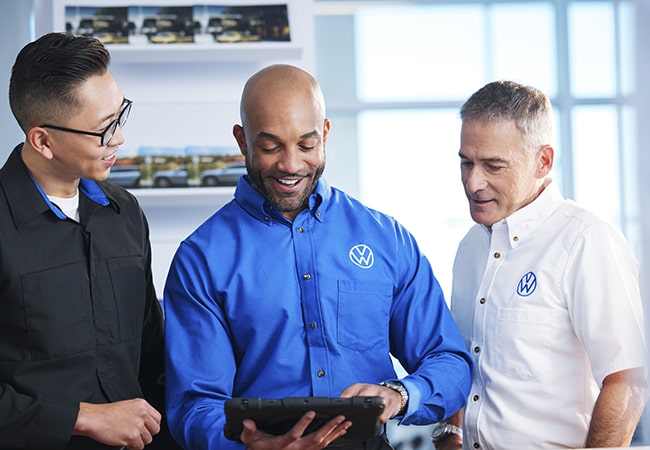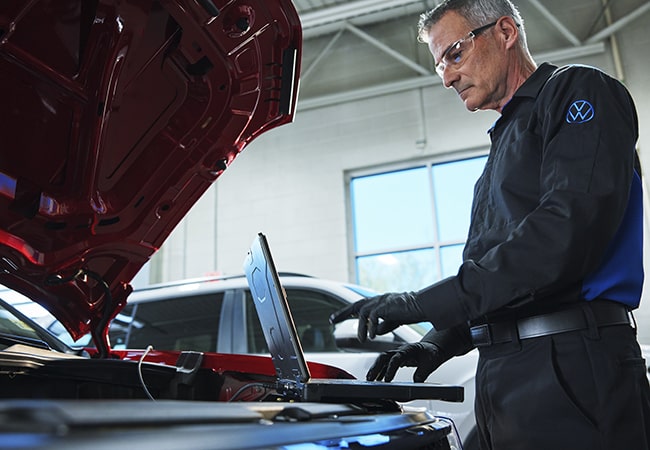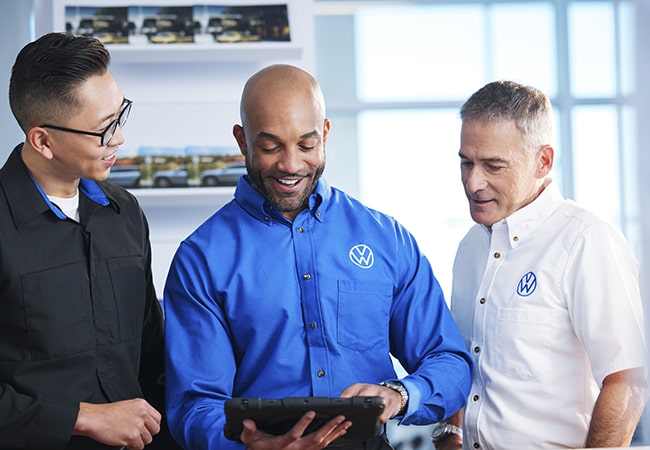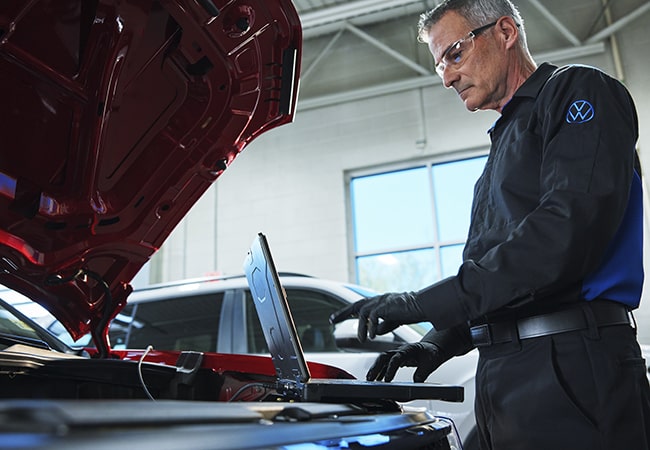 Mossy Volkswagen Escondido

1695 Auto Park Way S.
Escondido, CA 92025