View plan features →

 View plan features →

View plan features →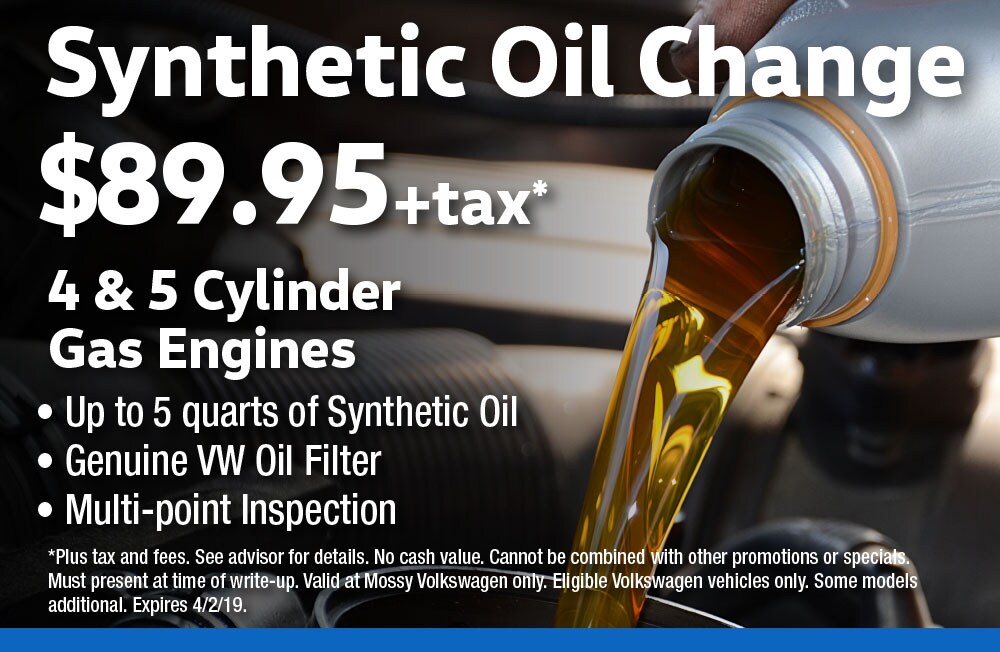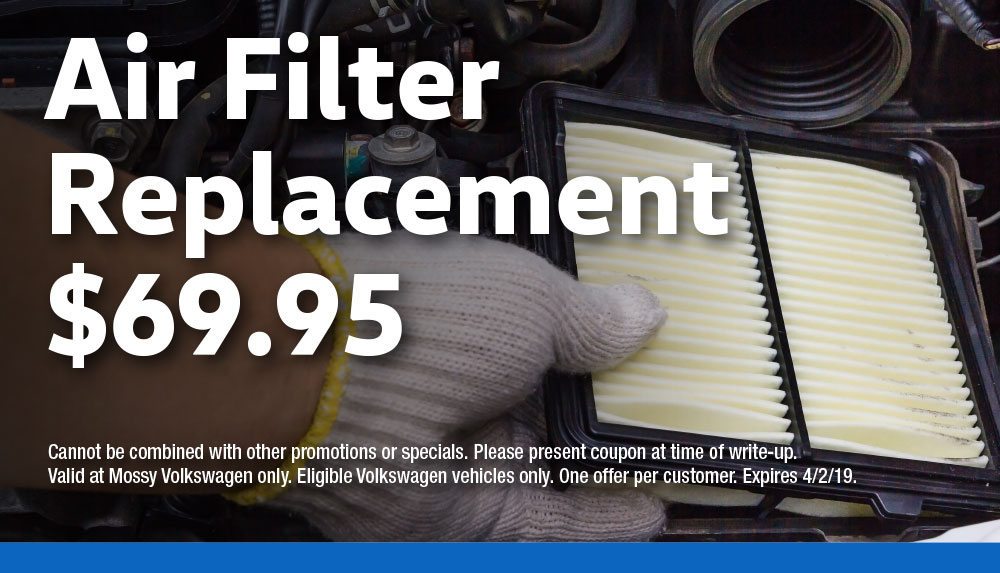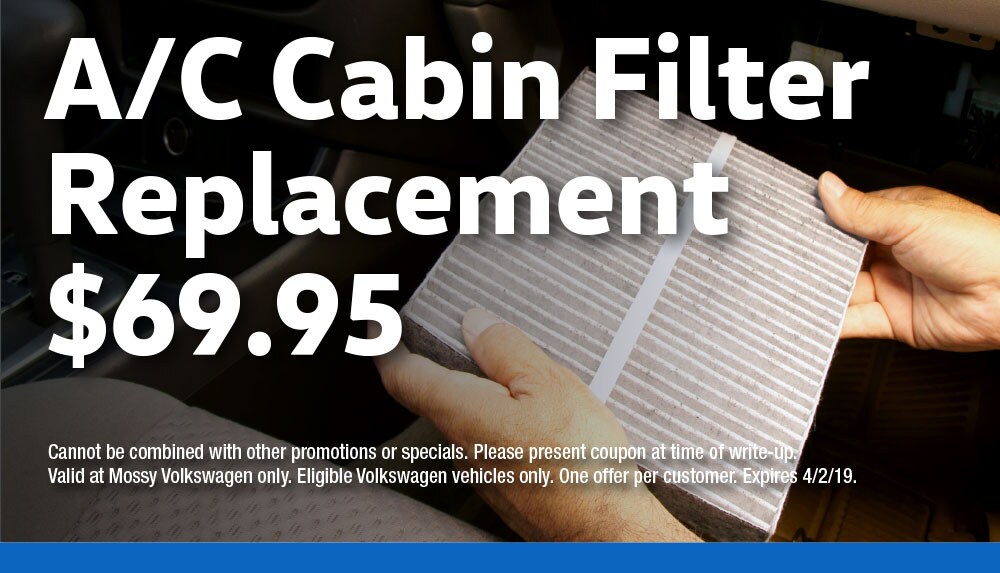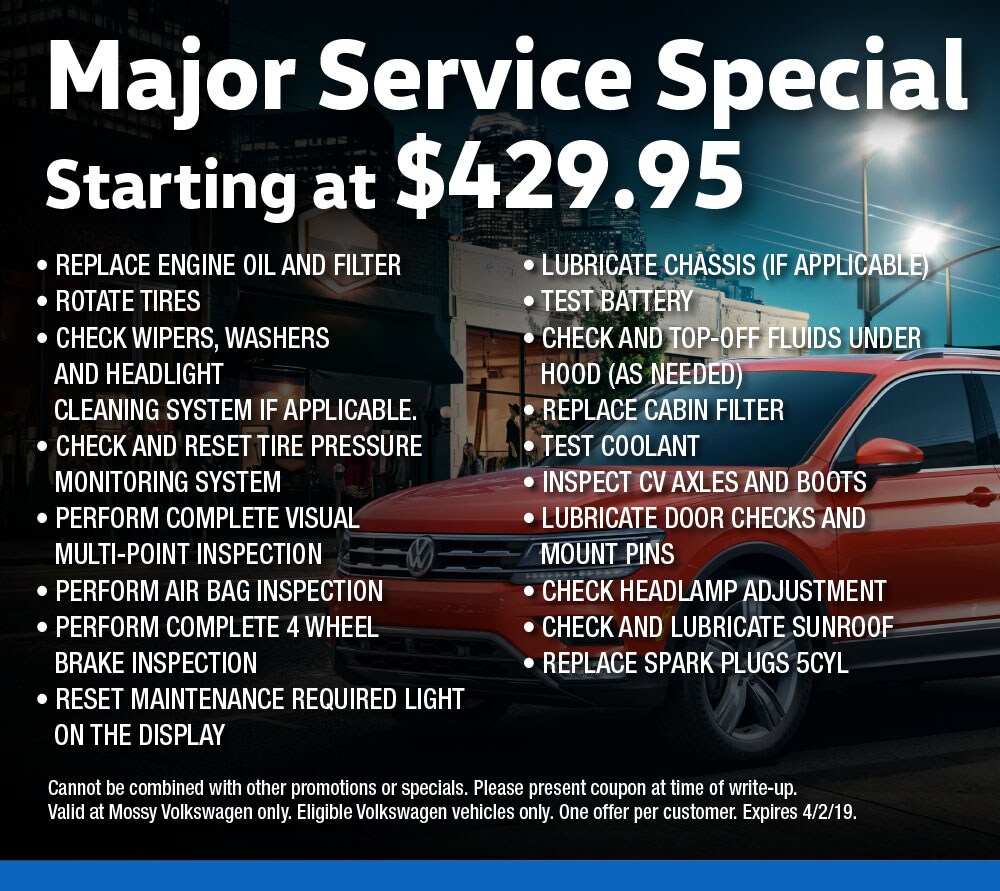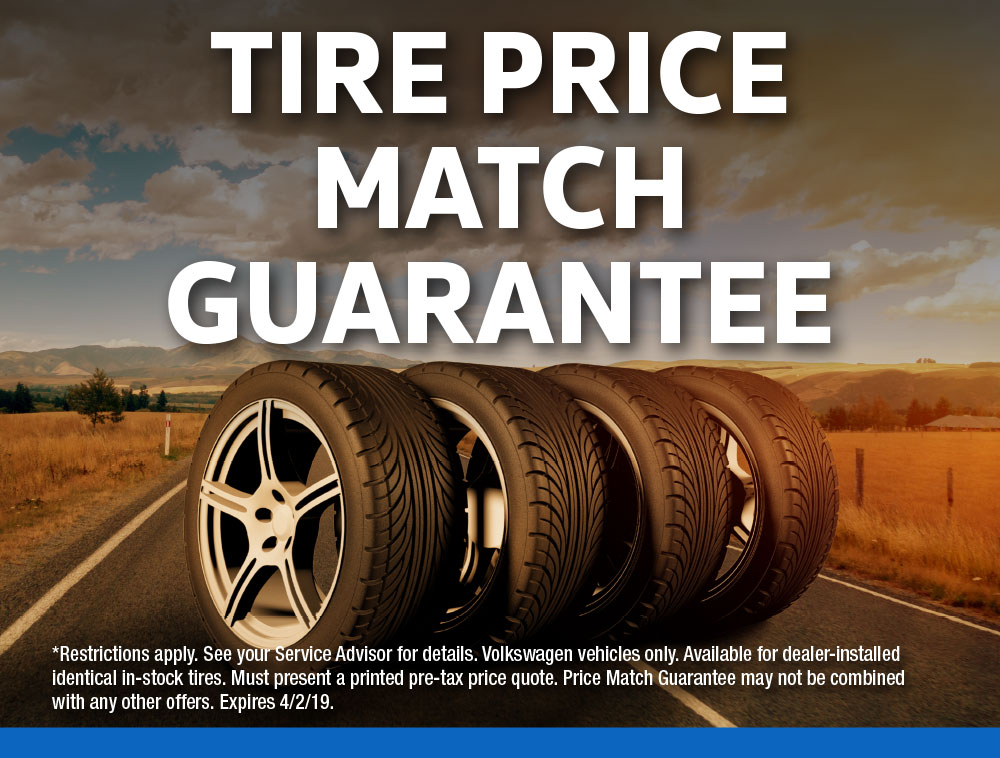 Auto Repair Specials in Escondido and San Diego areas
Exceptional Service at a Fraction of the Cost--Use Our Mossy Volkswagen Service Specials to Save Big While Caring for Your Car
Modern automobiles are more advanced, safe, and structurally sound than ever before--but even those with sterling reputations for reliability, such as the new Volkswagen model lineup, will need routine maintenance in order to continue performing at their very best.
Here at Mossy Volkswagen, we're firm believers in the idea that the best vehicles necessitate the very best service, and you simply won't find better car care than you will here at our Escondido service center.
That being said, we know that many drivers tread cautiously when it comes to routine maintenance and repairs performed at dealership service centers, as there is a prevailing belief that certified dealer service expenses are higher than average. We're here to put this myth to bed; while our prices may appear slightly higher on paper when compared to those of local auto body shops, it's important to consider the fact that the quality of our maintenance and repairs is unparalleled. That means, you're less likely to have additional issues down the road, due to subpar service or shoddy materials used during the repair. Long story short, it's smart to invest in the caliber of care your car requires the first time around!
Still not convinced? That's where our Mossy Volkswagen service specials can be particularly appealing. This is where we feature all of our current incentives, designed to keep your auto service costs low, without skimping on quality! Be sure to check this page frequently, as the services we have on special are always changing. And, should you have any questions about any of the coupons you see featured here, feel free to come by our Escondido store, or give us a call to speak to one of our friendly associates.