Certified Alignment Services in Escondido, CA
Mossy Volkswagen is the #1 choice in Volkswagen services near Escondido, California. We also serve the communities of San Marcos, Rancho Santa Fe, Valley Center, and Vista, CA. Our state of the art facility provides alignment services for all makes and models of Volkswagen cars.
Alignment is the way the wheels and tires of the car are attached in relation to the body of the car. There are many angles and precise measurements that need to be taken in consideration when having your car properly aligned. This is why you should trust our team in our expert service department for your alignment.
Two-Wheel Alignment - Also known as a front-end alignment, two-wheel alignment is generally performed on vehicles with a solid rear axle; it involves inspecting and adjusting the camber, toe, and caster angles on the front wheels.
Learn More
Four-Wheel Alignment - Vehicles with independent or semi-independent rear suspensions will need to have the camber, toe, and caster angles inspected and adjusted on all four wheels; this is also called an all-wheel alignment.
Learn More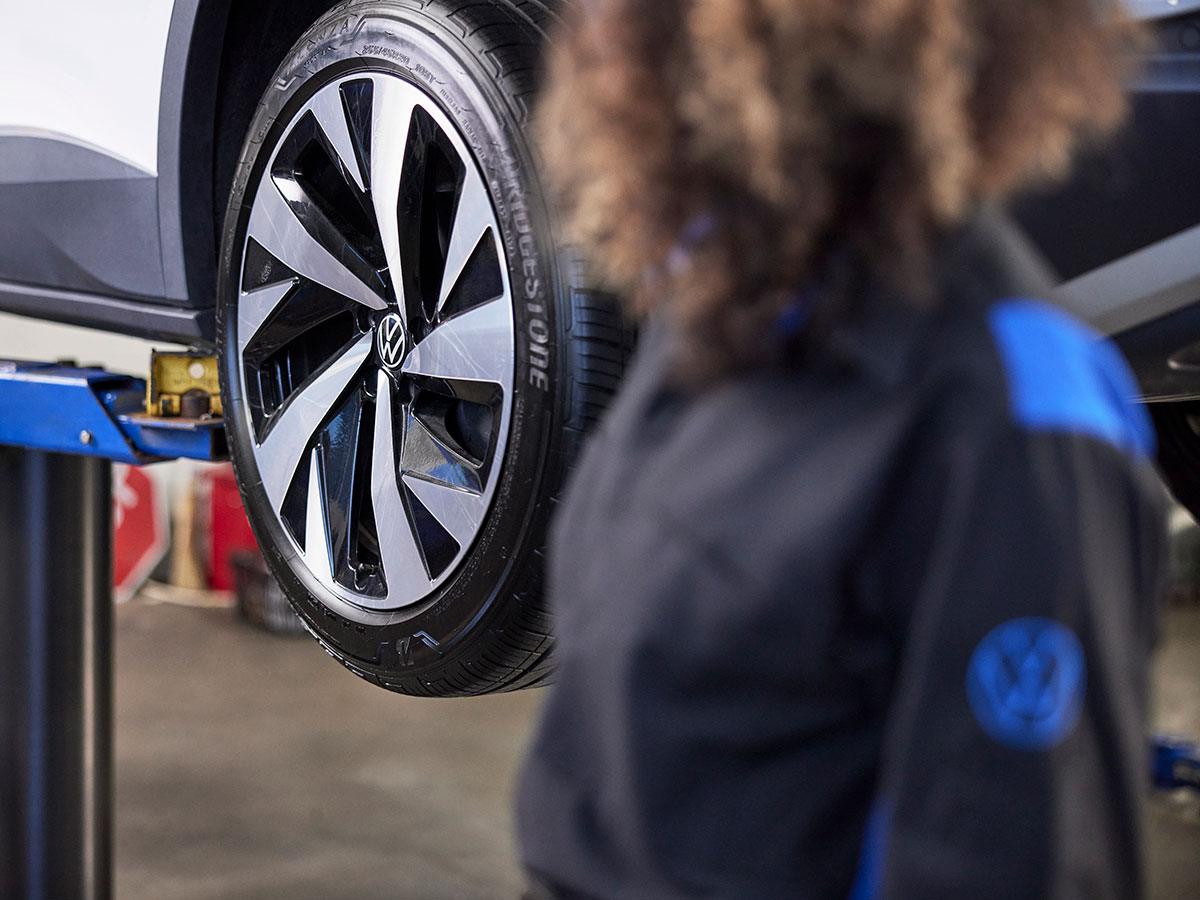 Certified VW Technicians and Parts
We have a team of factory certified technicians experienced in serving all makes and models of Volkswagen. Our dealership has an excellent tire department with the parts and wheels your car needs during your alignment service. We only use factory-certified OEM parts in all of our vehicle service and repairs. You can trust our expert team for a precise alignment that is done quickly and efficiently.
Volkswagen Alignment Warning Signs
Your car will give you a few signs that its alignment needs to be worked on. One is if the steering wheel is skewed to one side or another. This is in relation to the alignment of the tires. If it isn't set even when the car is parked, it is almost certainly due to an alignment issue. Another indication that your car's alignment needs to be checked is if the wheels squeal while you are driving. This means that the rubber isn't meeting the road in the best way and that the tires need to be aligned. If your tires make a squealing noise when you turn, then this can potentially be caused by an alignment issue.
A third sign your car needs an alignment is if it is pulling to the left or the right when you drive. An alignment will help the car to drive straight on the road and stay the course while you are driving. Finally, another sign your car needs an alignment is if the tires are not wearing correctly. Alignment helps you to have tires that wear better and also last longer.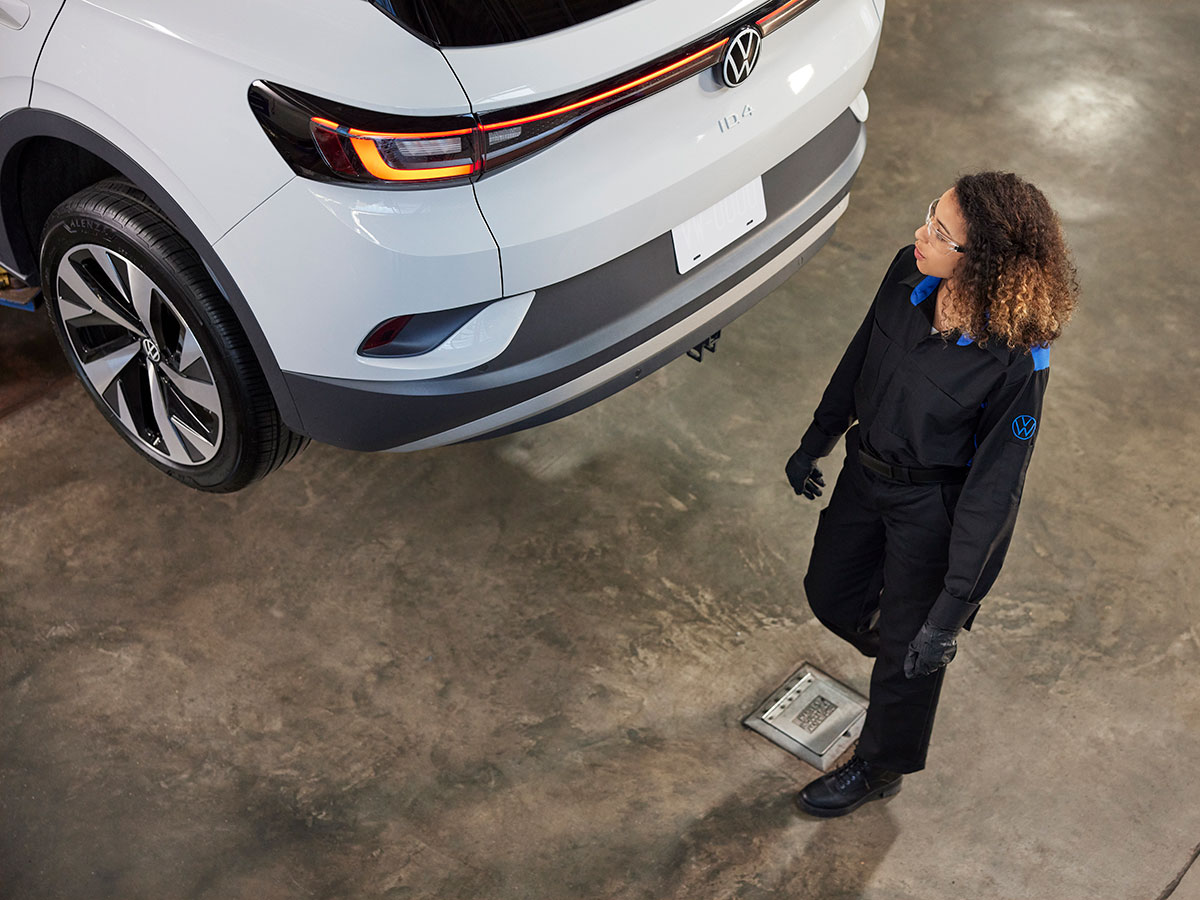 Schedule Alignment Services in Escondido, CA
Contact us today to get started with your car's alignment service. We are experienced with many makes and models of cars. Schedule an appointment with our online software. We also take appointments over the phone or you can bring your car in today.
Complimentary Amenities
Mossy Volkswagen is here to help VW drivers get the most out of their vehicles with certified Volkswagen services. We operate a Volkswagen service department with certified technicians, genuine OEM parts, and VW Service Xpress services. To schedule a service appointment, visit our online scheduling page at your convenience.
State-of-the-art Facilities & Equipment
Free Wifi
Certified Technicians
All Makes and Models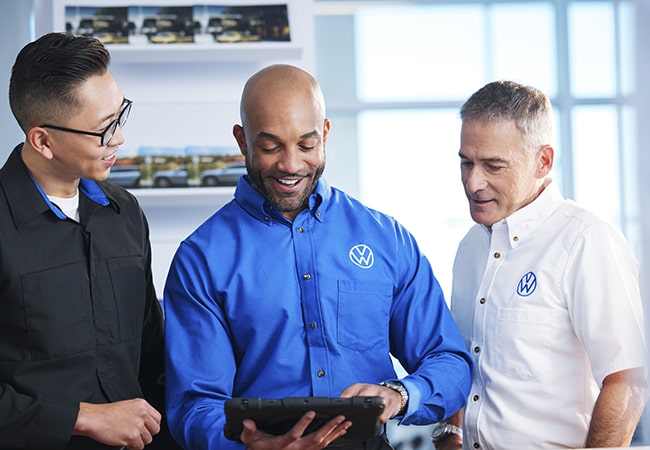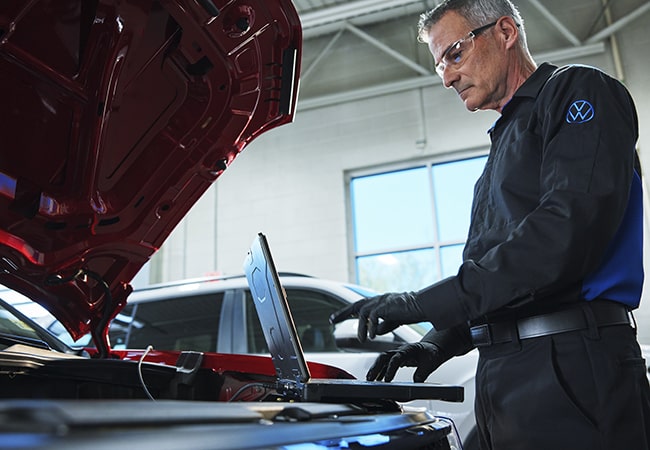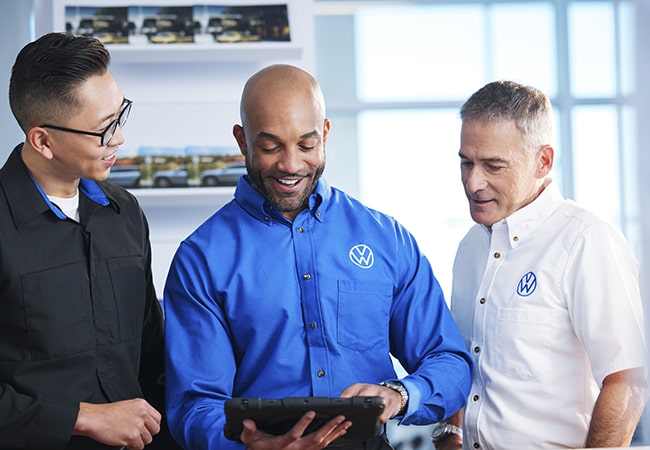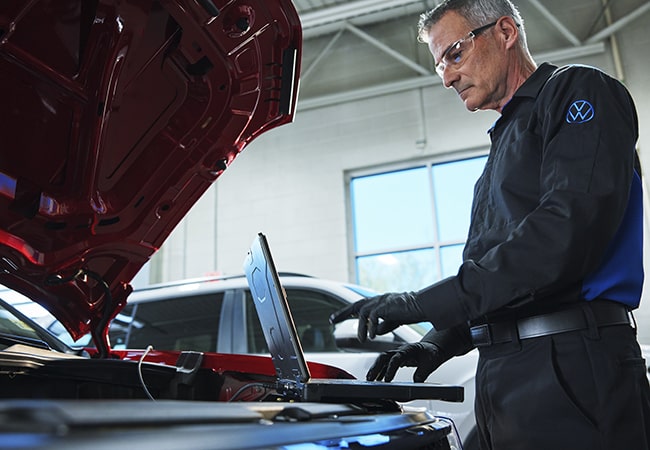 Mossy Volkswagen Escondido

1695 Auto Park Way S.
Escondido, CA 92025