Volkswagen Oil Change Service in Escondido, CA
At Mossy Volkswagen, we provide all of the oil change services recommended by Volkswagen. Carrying the VW brand name on our service center is like a gold-stamp of approval for the region's Volkswagen drivers. When your vehicle is due for its next oil change, we invite you to take the hassle out of the service selection process by trusting us, a certified Volkswagen service department.
Get the maximum value out of our service center with our best resources available, such as a team of VW-certified technicians with extensive direct experience servicing vehicles that only install factory authorized engine oil and oil filters. 
Overview of Volkswagen Oil Change Services
At Mossy Volkswagen, our oil change services feature a few core provisions no matter what kind of oil that we change. Every oil change includes a VW-certified technician, certified service protocol, and factory authorized oil and oil filter. The VW-certified technician drains the oil while removing the oil filter. The new oil and filter are then installed to secure factory specifications. Here is an overview of the different engine oil types: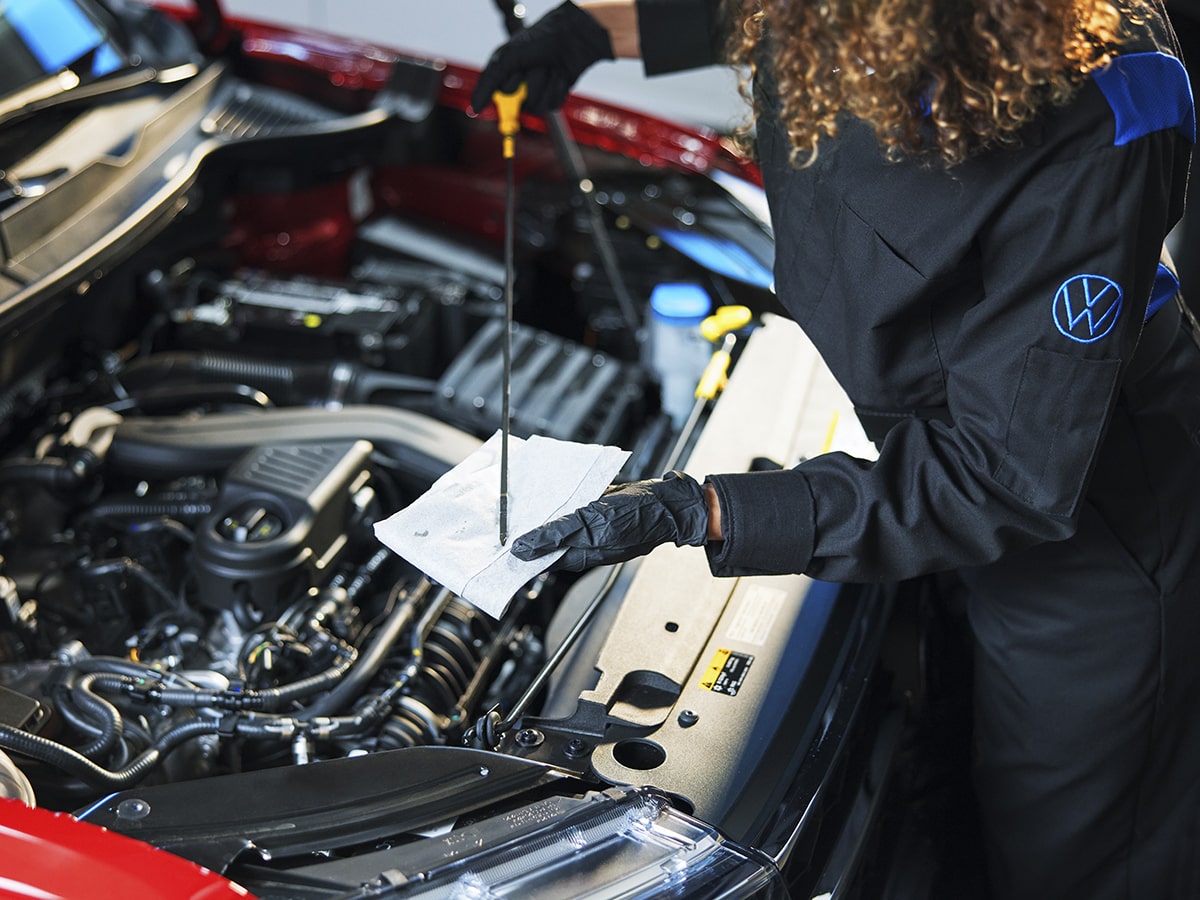 Conventional - also termed regular, standard, or traditional oil, is the beginning of the discussion as it contains crude petroleum. It is manufactured from crude petroleum and then refined to improve its performance within scorching engines. It is an excellent option for lower-mileage engines, is available for slightly less cost, but requires more frequent oil changes compared to synthetics.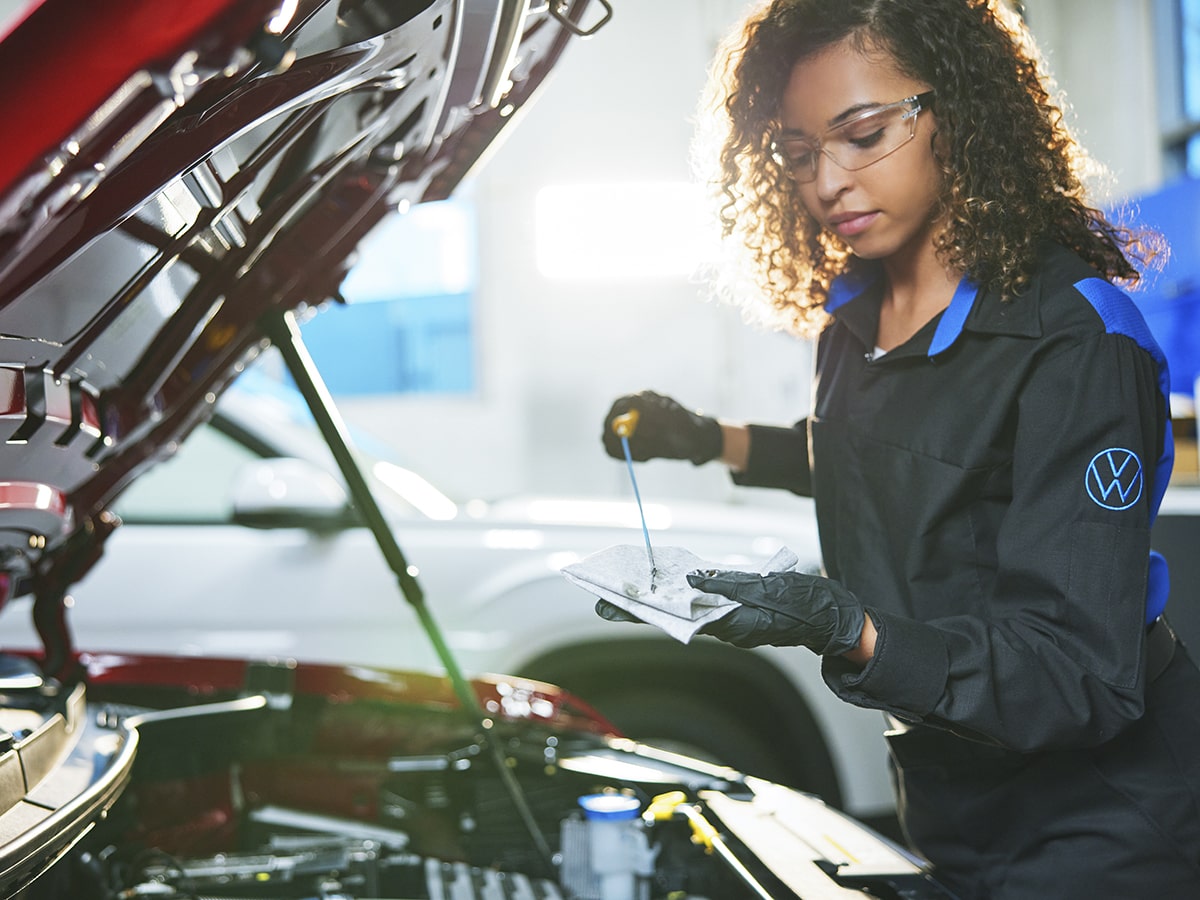 Full-Synthetic - no crude petroleum is used in producing Full-Synthetic oil as it is entirely human-made. It outperforms the alternatives, costs slightly more, and requires less frequent oil changes. The little increased cost is often attractive for vehicles accumulating high miles due to its engine-protecting properties and resistance of thermal breakdown.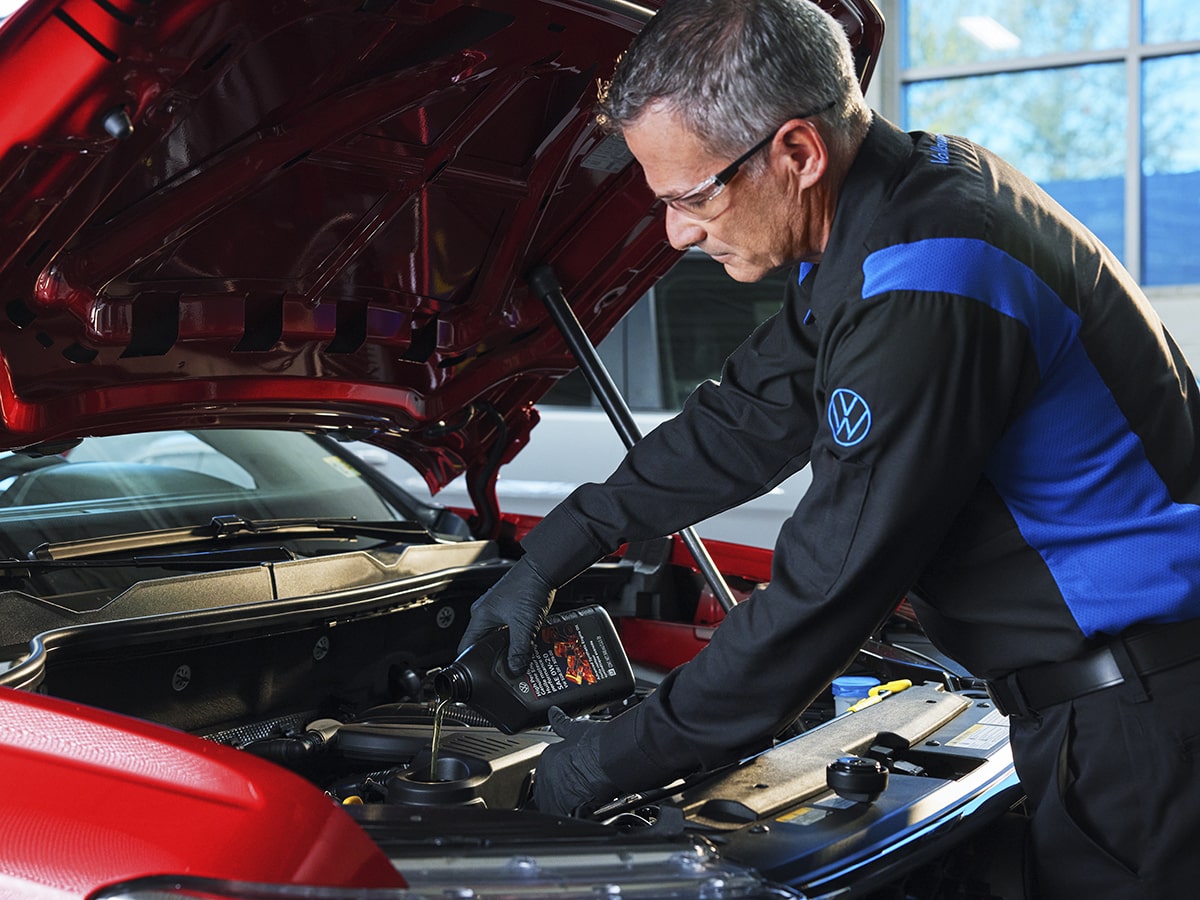 Semi-Synthetic - like a hybrid between Full-Synthetic and Conventional, we consider it a blend between them with associated performance and cost in between the two.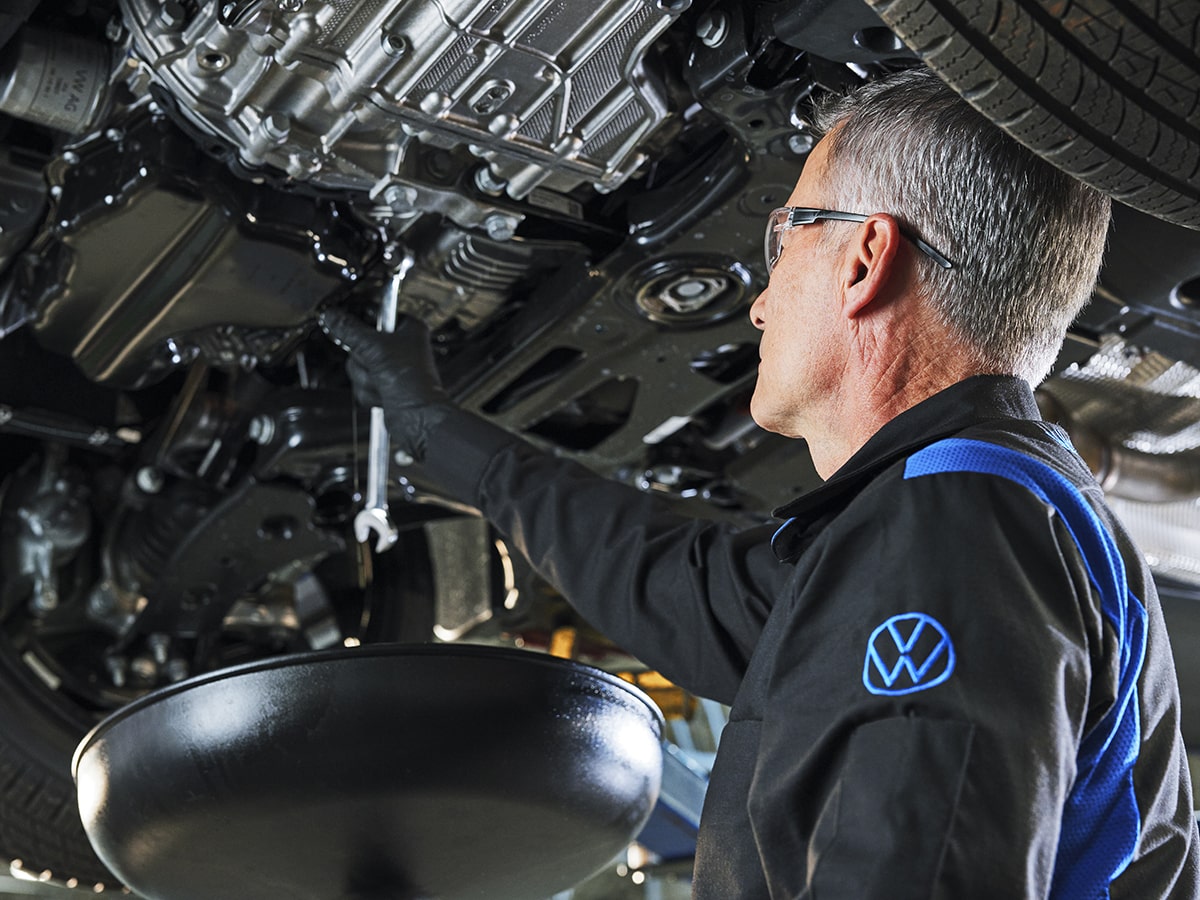 Diesel - oil only installed in Volkswagen's diesel-engine models.
---
Oil Change Services from Mossy Volkswagen
It is also important to remember that all of our oil change services qualify as Xpress Service. This means that you don't need an appointment, and we can get you in and out as quickly as possible. With a team of Volkswagen-certified technicians performing oil changes rapidly, it will be hard to find an independent shop that can extend you these values. Your vehicle's next oil change service is readily available at our service department in Escondido, near San Marcos, Rancho Santa Fe, Valley Center, and Vista, CA.