Spring Maintenance Service
Preparing Your Vehicle for Spring
With the changes of the season, comes the importance of routine maintenance on your vehicle. No matter what type of service here for or the question that you have, we strive to ensure that every customer leaves completely satisfied.
Tire Inspection - Tread & Pressure
Tires are critically important to the safety of your vehicle. At Mossy Volkswagen, the factory-trained technicians at our tire department know how to spot tires that need to be replaced and we make it a point to always check tires during every service appointment.
Battery Inspection & Testing
Without a battery, your car would not be able to run and none of the auxiliary systems like the air conditioner, radio, windows or cooling fans would be able to operate. Make a habit of having your battery tested and checked in the spring to ensure that issues are spotted before they become headaches and costly repairs. The last thing you want is for your battery to die and for you to be stranded in the middle of nowhere.
Car Wash & Detailing
Not only does sand, snow, mud, and all the other elements of winter create a mess on your car, but also it can cause serious damage to the exterior paint of the vehicle. With the nicer weather in full swing, now is the time to treat your car to the makeover it deserves with a car wash and detailing at Mossy Volkswagen. A full car detail to include the interior and exterior is vital to ensure that your vehicle lasts for years to come because it will help remove dirt, grime, and other chemicals that can cause irreparable damage.
A/C System Inspection
With the Escondido heat rapidly approaching, there has never been a better time than Spring to ensure that your A/C system is operating efficiently and correctly. Whether you drive a Jetta or a Tiguan, our friendly and knowledgeable staff will be able to spot any issues with your A/C. We go through a comprehensive checklist to make sure no stone is unturned.
Check Your Wiper Blades
Wiper blades should be replaced every six months to a year or as soon as you notice changes to your visibility after use. While plenty of auto parts stores sell wiper blades, we recommend that you only opt for Original Manufacturer Parts or OEM because these blades are made specifically for your vehicle. Call us today to schedule your vehicle's spring maintenance. We are conveniently located in Escondido near San Marcos, Rancho Santa Fe, Valley Center, and Vista, CA.
Schedule Service
Complimentary Amenities
State-of-the-art Facilities & Equipment
Free Wifi
Certified Technicians
All Makes and Models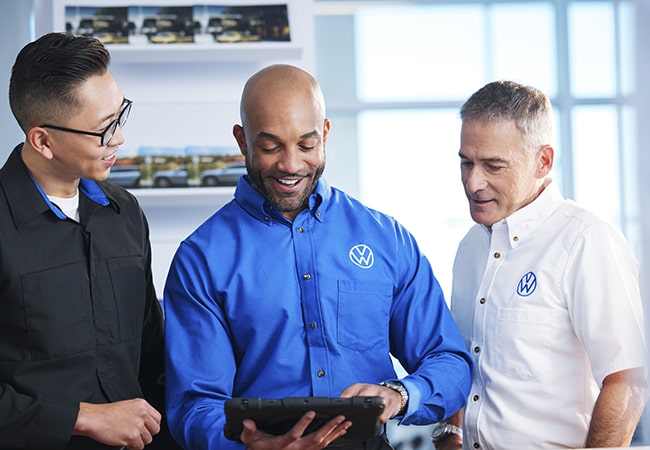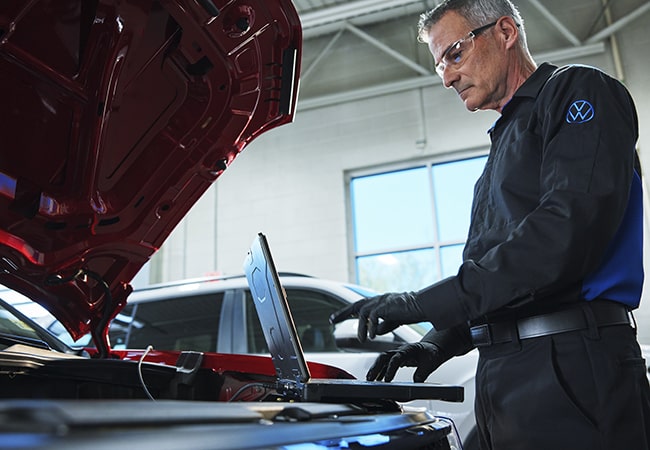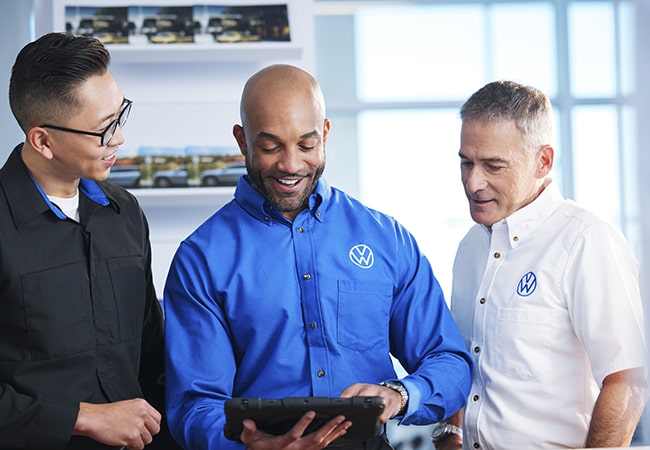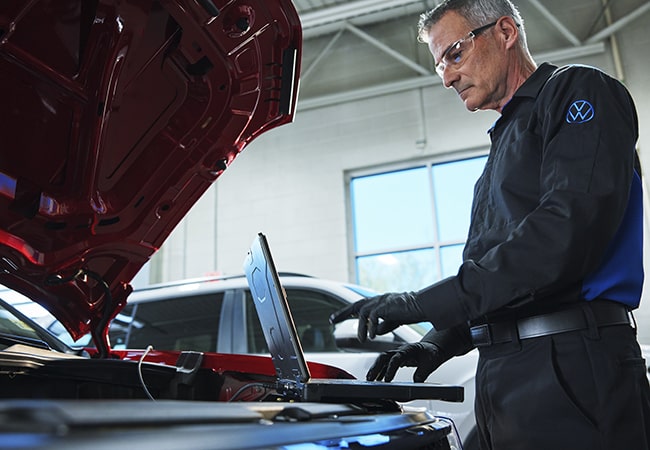 Mossy Volkswagen Escondido

1695 Auto Park Way S.
Escondido, CA 92025